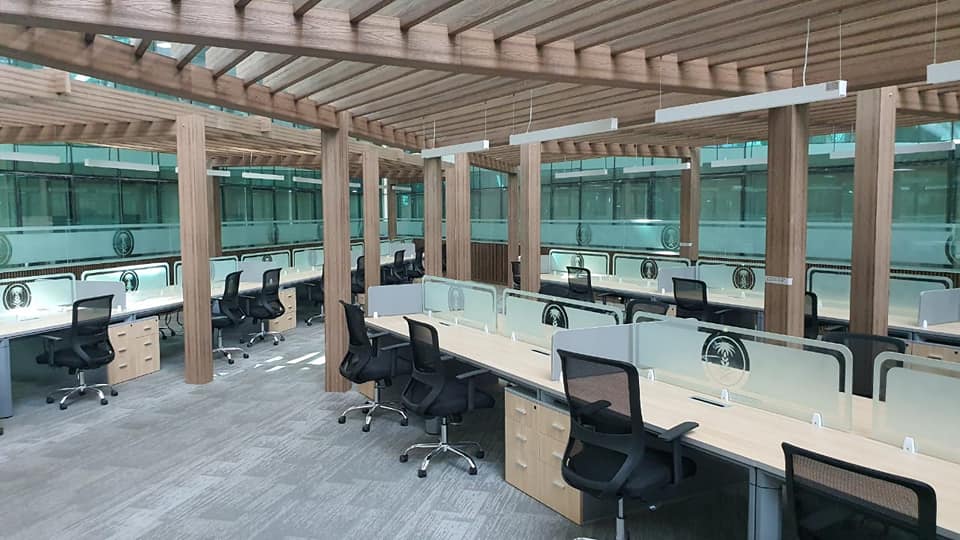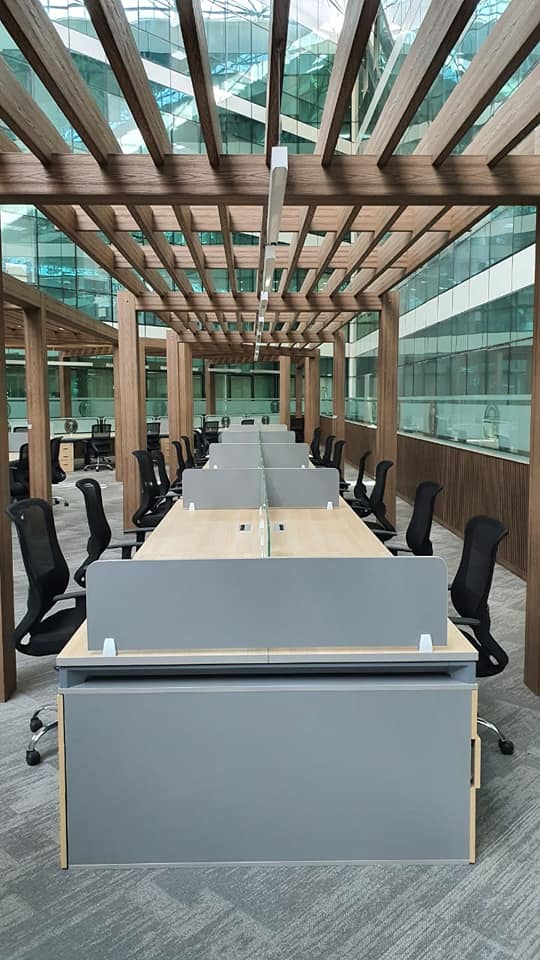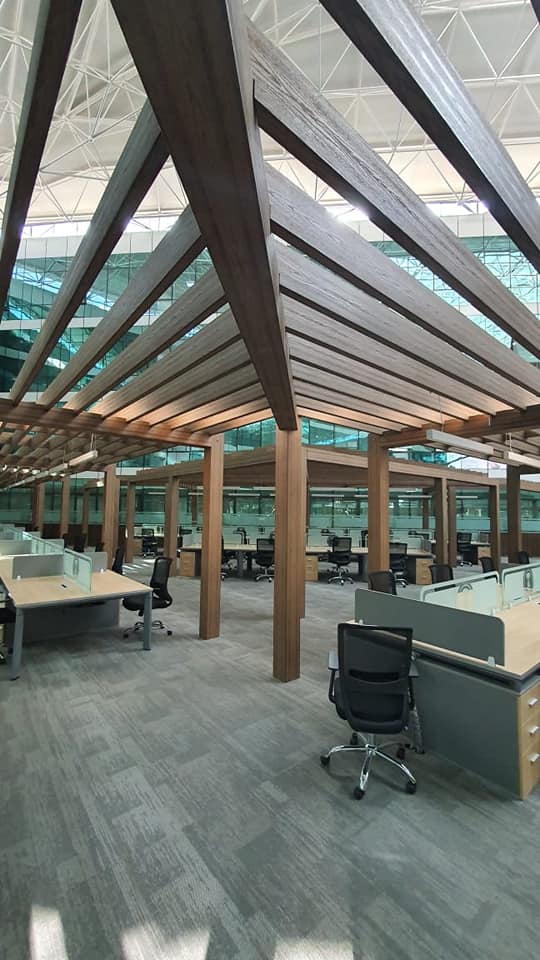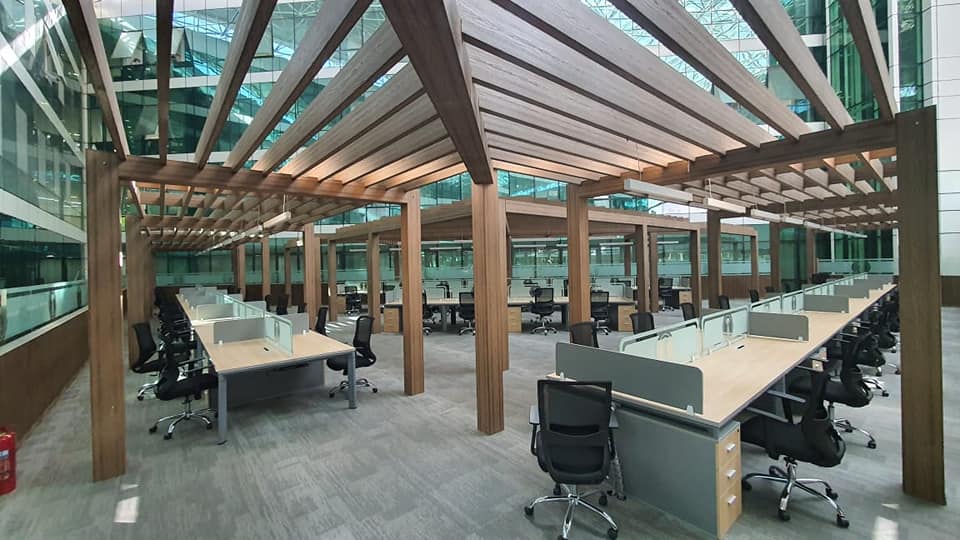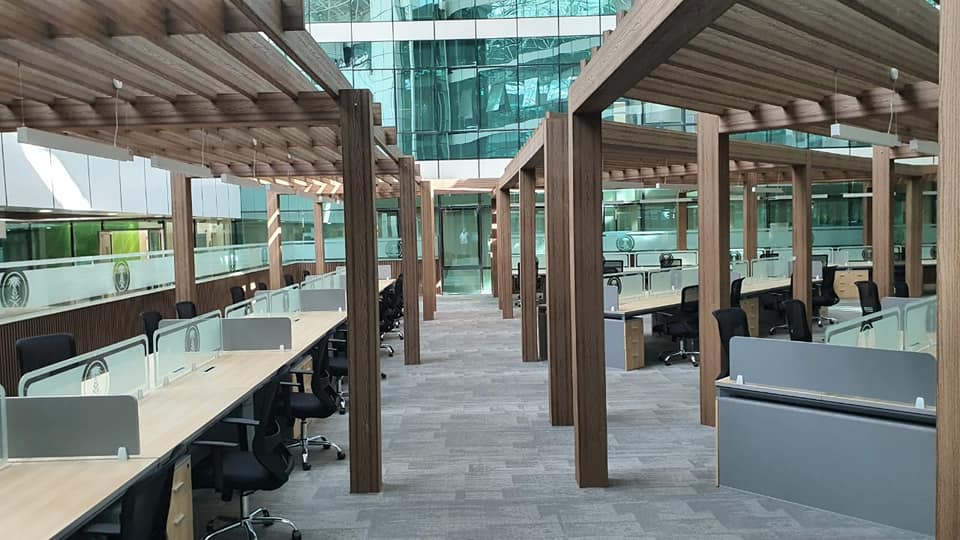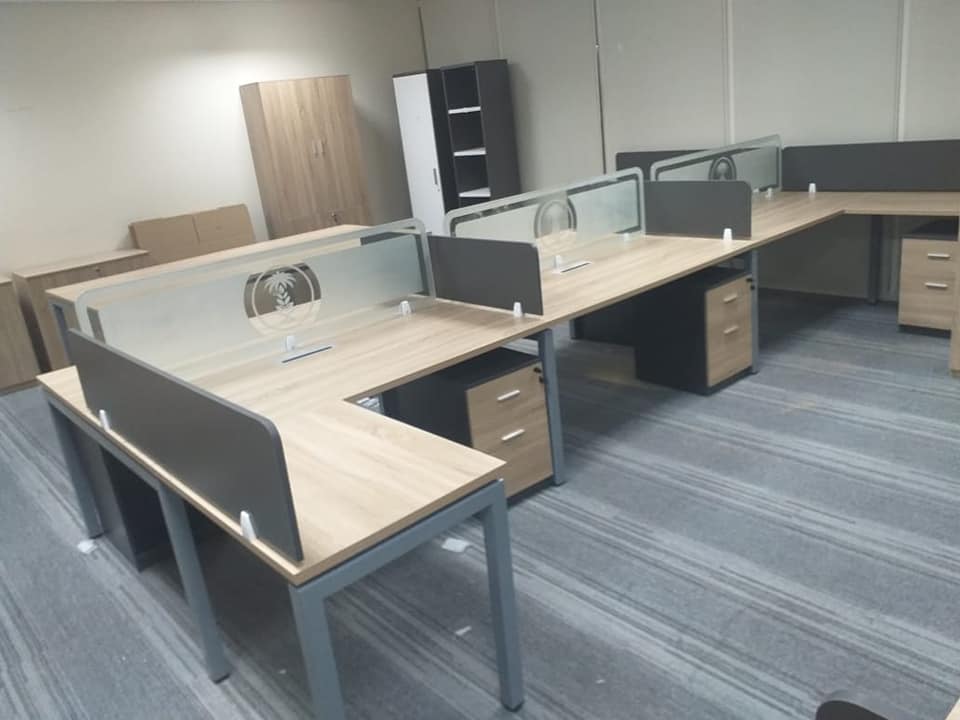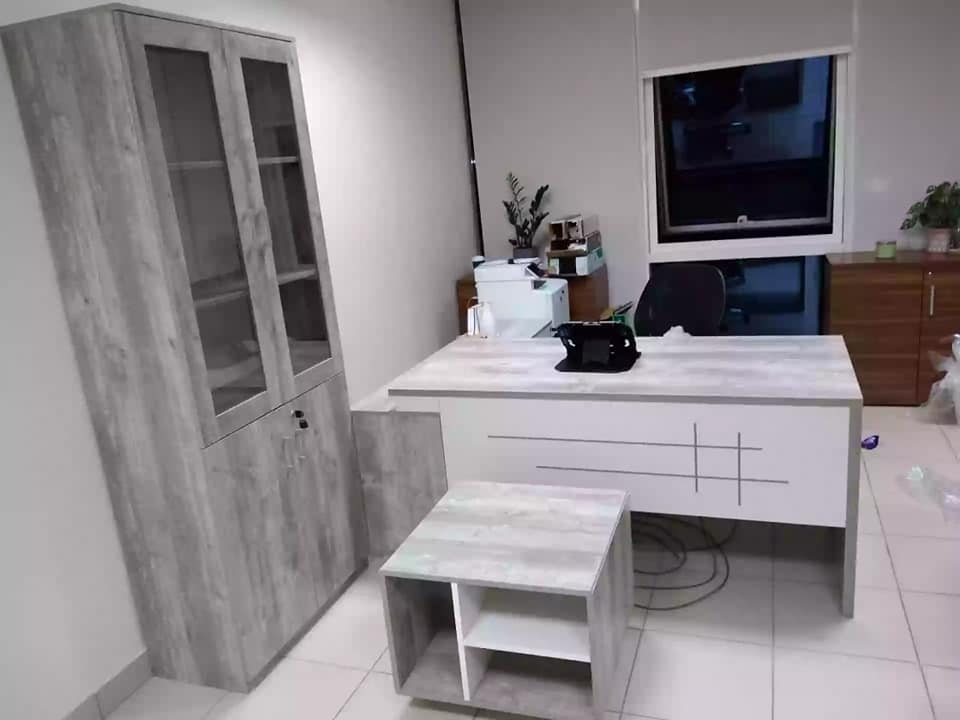 Governmental Projects Riyadh
Ministry of Environment, Water & Agriculture
The Saudi Ministry of Environment, Water and Agriculture is the ministry responsible for environment, water and agriculture policy in the Kingdom of Saudi Arabia, and is chaired by His Excellency Eng. Abdul Rahman bin Abdul Mohsen Al-Fadhli.
King Abdulaziz Al Saud established the General Directorate of Agriculture in 1367 AH to take care of agriculture, and after King Saud bin Abdulaziz assumed the reins of power in 1373 AH, the General Directorate of Agriculture was transferred to the Ministry of Agriculture and Water by Royal Decree No. (5/21/1951) and dated 4/18/1373 AH, when the Ministry began its tasks and work.
the first action to help them, was to provide comfortable furniture for the work, providing them with spaces to put more than one device on a single office, and to put screens in front of their eyes to compare the numbers.
Task
To deliver the full office Furnitures
Date:

October 1, 2022

Skills:

FURNITURE

Client:

Private company

Tags

Riyadh